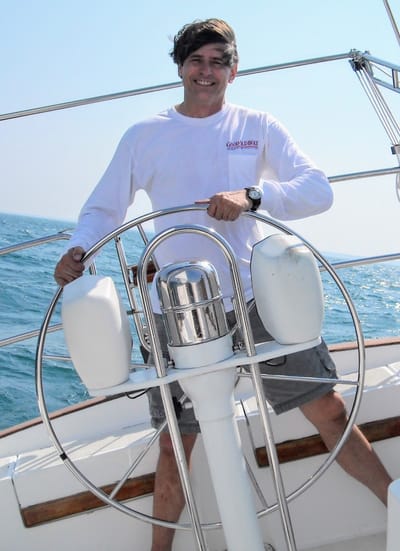 Turk Bag Works started out as a hobby in 2015 with the purchase of a heavy duty sewing machine. Out of a necessity, I started sewing canvas and upholstery projects for myself and friends all over the world. As a lifelong boater, I wanted a personal bag that not only looked good but was useful & convenient. So I made a traditional functional Ditty bag using an old sail. Over the years I continued to improve the design by adding components or removing pieces that didn't. For example: authentic brass hanks. They look great on a bag. But are totally useless.
At the same time many bags were given to family & friends for their feedback. Most critical, and helpful, feedback came from my Mom & Dad, resulting in the current
8" DITTY Bag
and then
10" DITTY Bag
.
As other suggestions rolled in, I took them all to heart. The most fun suggestion was when Friends said to call them "TURK" bags because it was easy to remember, sounded cool and after all, it is my last name. That suggestion resulted in the
"TURK"
bags. More designs are in the works.
Teaming up with creative friends (another user suggestion), new products will soon be offered on this site.
So thank you for visiting Turk Bag Works. And as always, I'm open to new ideas and welcome any/all feedback.